This Week's Series
New series beginning on May 21st titled "Spiritual Warfare"

Lesson #2 "Preparing For Battle"
Ephesians 6-12

Fo we wrestle not against flesh and blood, but against principalities, against powers, against the rulers of the darkness of this world, against spiritual wickedness in high places

Please join us at 10:00 AM for this message.
Adult Bible Study
Staring a new series on the book of James on May 28th
The book of James emphasizes the active side of our faith, so consider several ways we might put its teaching into practice.

Please join us for this important lesson.
Welcome to our church. Reverend Ron and Karen Barber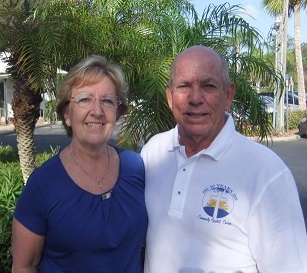 Thank you for visiting our website. As you search the site, you will see that our congregation, which was established in 1986, is a vibrant growing community of believers active in our own community.
Get In Touch
Community Baptist Church
12534 Roseland Road
Sebastian, Florida 32958
t. 7723883787
Meetings
May 29, 12:00 pm – 1:00 pm
AA Meetings Open to men and women.
Read More
Jun 1, 12:00 pm – 1:00 pm
AA Meetings Open to men and women.
Read More